Tripawds is a user-supported community. Thank you for your support!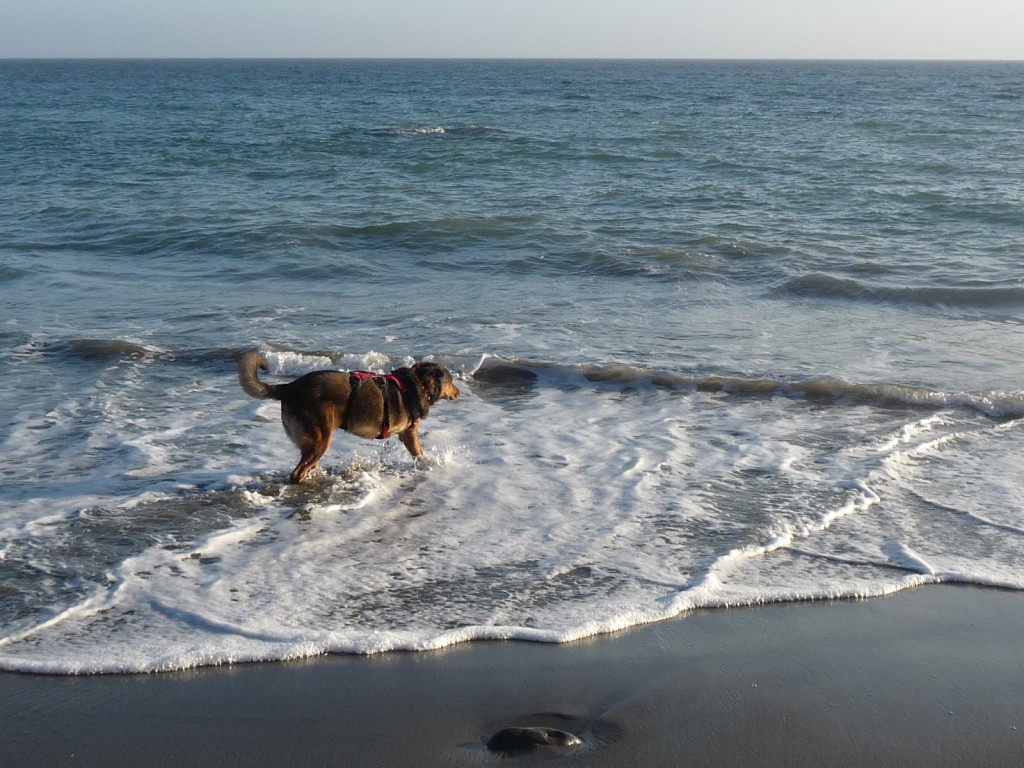 First beach pawty~ August (9th)
Just needed a few days of deep rest (sleep!) after getting hungover from pawtying hard. Well, what can I say, Tripawd Warrior Princess's just wanna have lots of fun.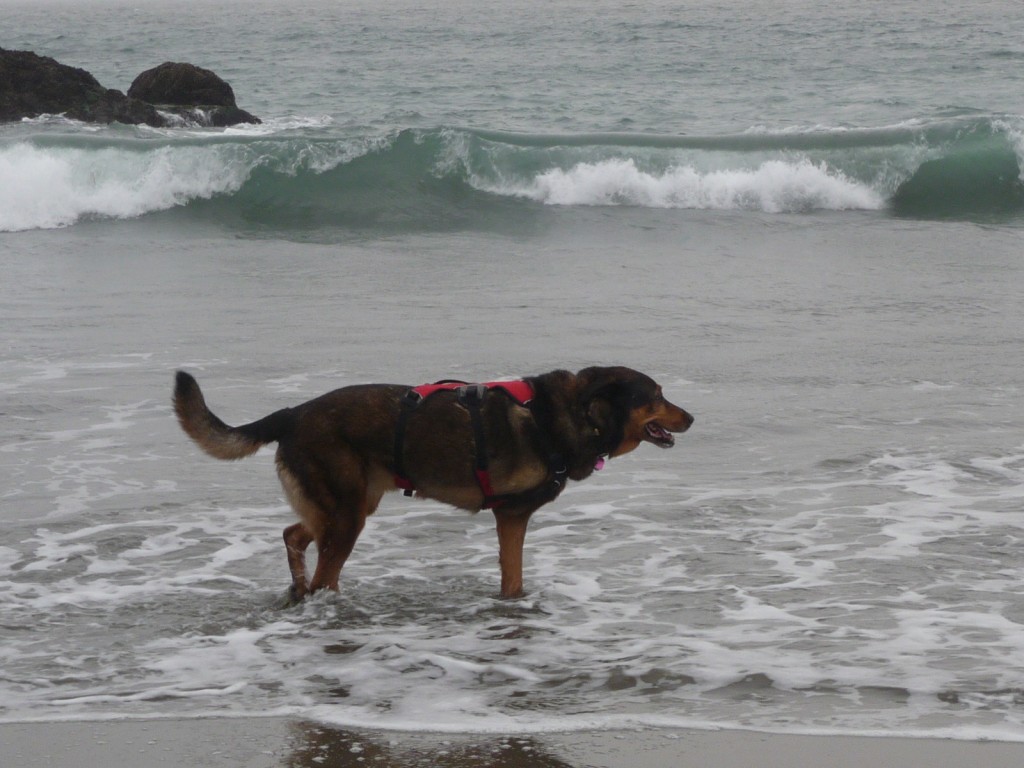 Second beach pawty (August 20th)
So, after sleeping for 3 days and worrying her momma & papa to pieces our girlie decided awake and get back to living the life of a normal TWP ( if there is such a thing as normal for TWP's)
Those stoopid lung mints are grumbling and so we are doing our best to shut them up. Lylee's cough now seems to be only a few coughs once a day or so.  Her energy level has slowed down quite bit but with her lovely chariot she glides her way down the paths and gets convenient stopping off points so she can hop out smell the equivalent of dawgie roses and then hop back in and enjoy the scenery and aromas.
Thankfully, her breathing is pretty good. Maybe her respiration is a little bit increased but not significantly so. Her appetite is fabulous – she has a list of gourmet treats to work through everyday (in addition to her regular yummy meals). And she continues her metronomic protocol and many holistic supplements enrobed in creme cheese.
One really good thing that happened from her 'hangover' is we found a wonderful house call vet and a fabulous animal hospice nurse. This is so fantastic as our girlie gets so stressed at the V.E.T. that we don't want to cause her more stress than we have to. And to have excellent medical care and advice come to our home – well it just doesn't get much better considering everything that is part of this journey.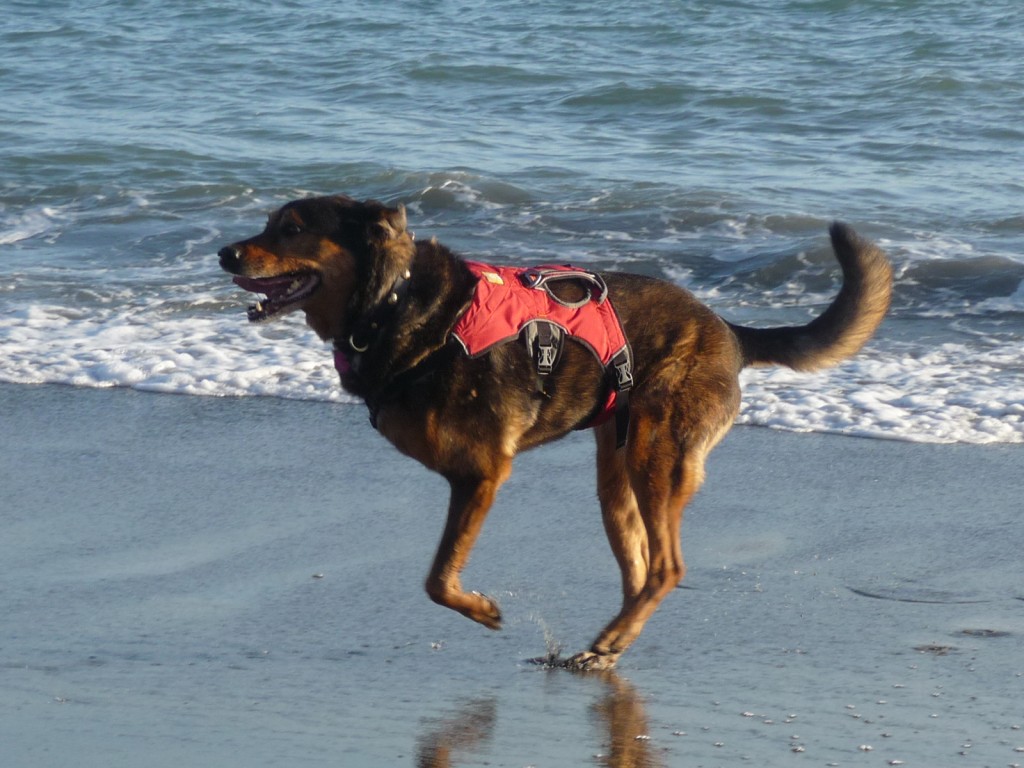 Lylee says "keep on beach pawtying ~ and hangovers are just par for the course" 😉
xoxox
TWP Lylee and momma Joanne
xoxox