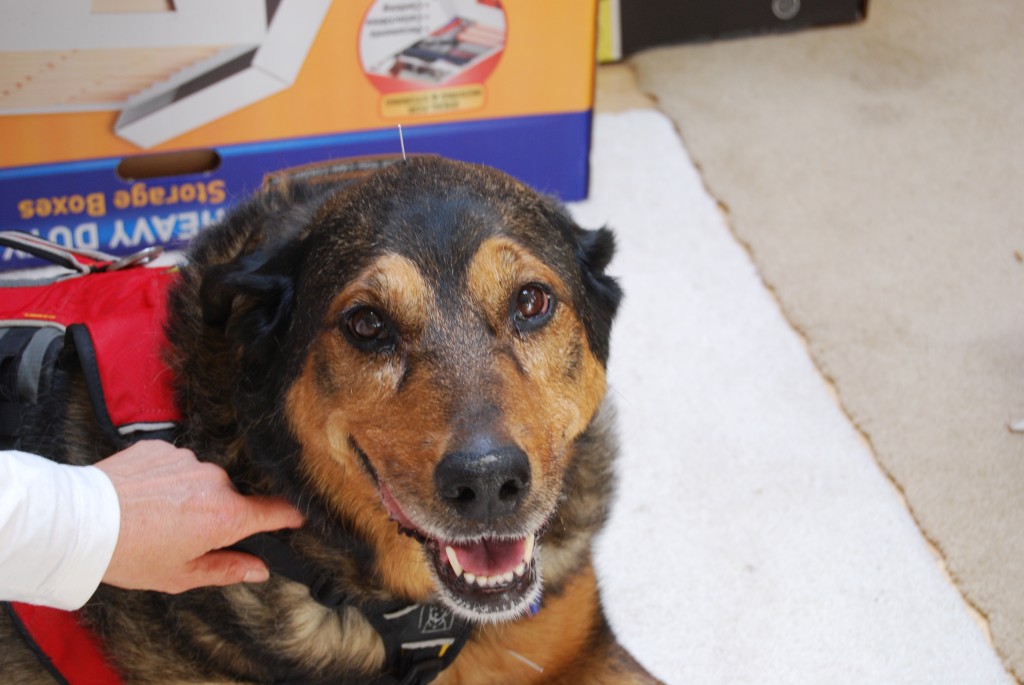 Tripawd Warrior Princess Lylee's first and last acupuncture treatment – EVER. (She told me to put that in caps)
We had a very nice v.e.t. come to the house, a couple of weeks ago,  to give our girl a special energy boost and alignment. Alas, Lylee was not amused and we now know she would rather a bully stick in the garden to help her energy than a strange lady poking her in weird places.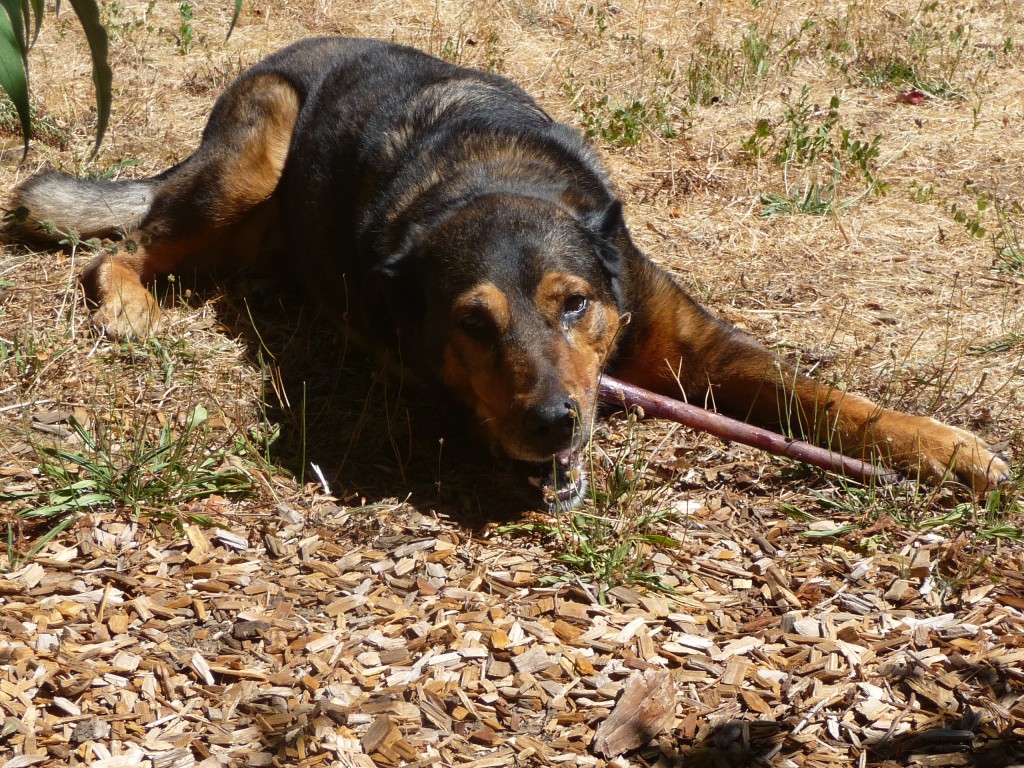 Bully stick therapy after the needle sticks
Lylee is still enjoying her special treats and hanging out in the garden; she has slowed down a lot and sleeps most of the time but we are keeping her comfortable. We have wonderful hospice team to consult with and support us through her continuing journey in dealing with the stoopid mints and cancer.
Hugs and treats to all
Joanne & TWP Lylee
xoxox