Tripawds is a user-supported community. Thank you for your support!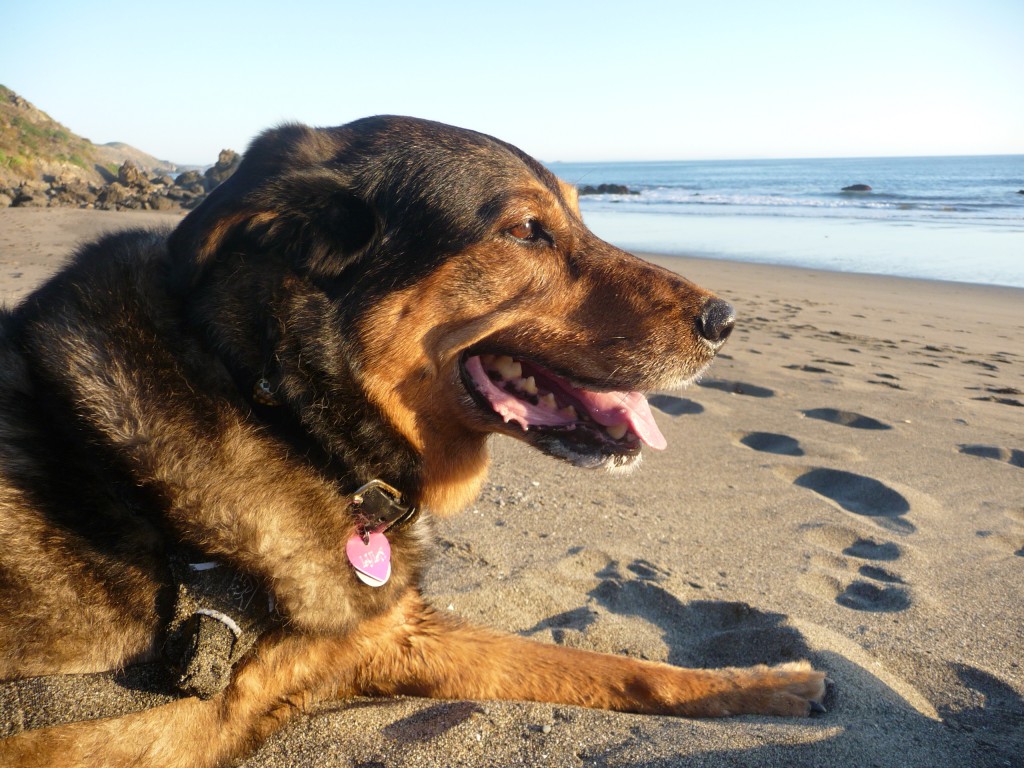 Lylee girl enjoying a day at the beach.
The warm and sunny weather continues here in Northern CA; we should be receiving our rainy season rain but alas the sun shines and the temperatures stay perfect. Unless we get significant rainfall we are heading for a drought this summer.
This makes for great beach weather. Lylee, Monkeybutt Happy and I decided to take a few hours and go to our favourite place. So, Lylee and I were kicking back on the sand and were peacefully watching the sunset while MB Happy takes to cruising the beach – there was no one else around so it was safe for him to explore.
Then I notice him stop about 20 meters from us and sniff the air and then he suddenly runs back to us with his little ears back and his tail tucked in. Huh? This little dude is usually zooming around totally carefree. Lylee then gets up and goes over to where MB Happy had stopped. I then decide to check out this place too and as we got closer MB Happy's reason for a fearful response was clear…. a harbour seal was sunning itself on the beach!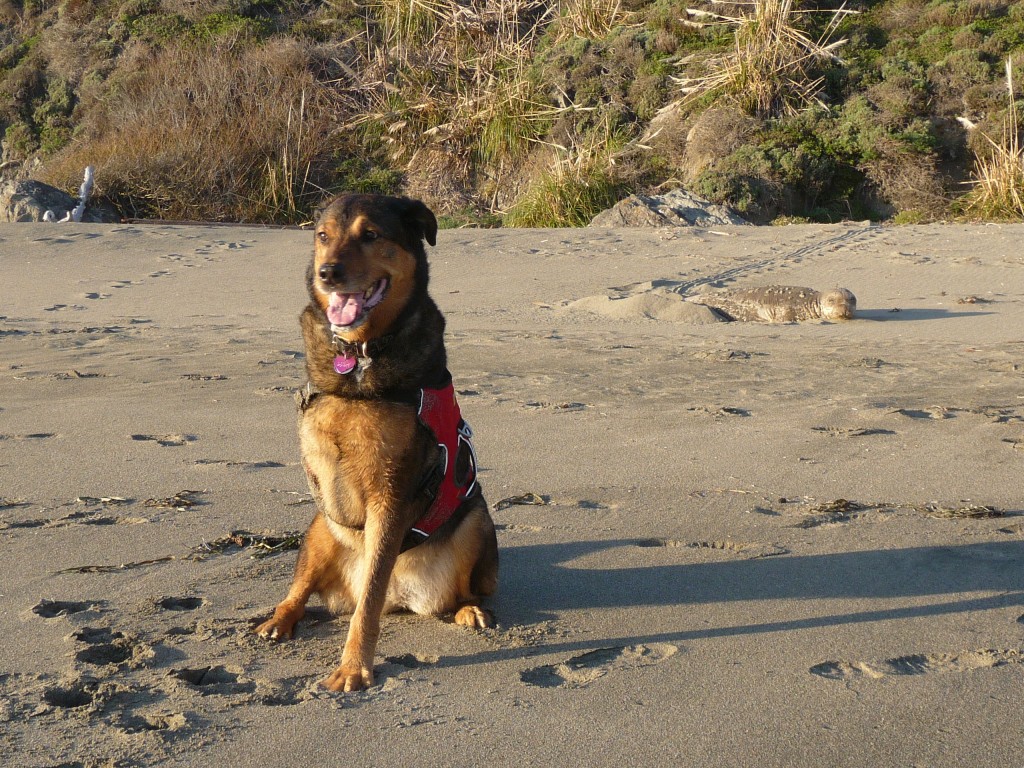 Lylee sez "there is seal looking at me but I thinks it's friendly but if not I still can runs faster than it"
Lylee was the epitome of cool while MB Happy started to bark and so got leashed and gagged. We kept our distance as we didn't want to disturb our sea going friend.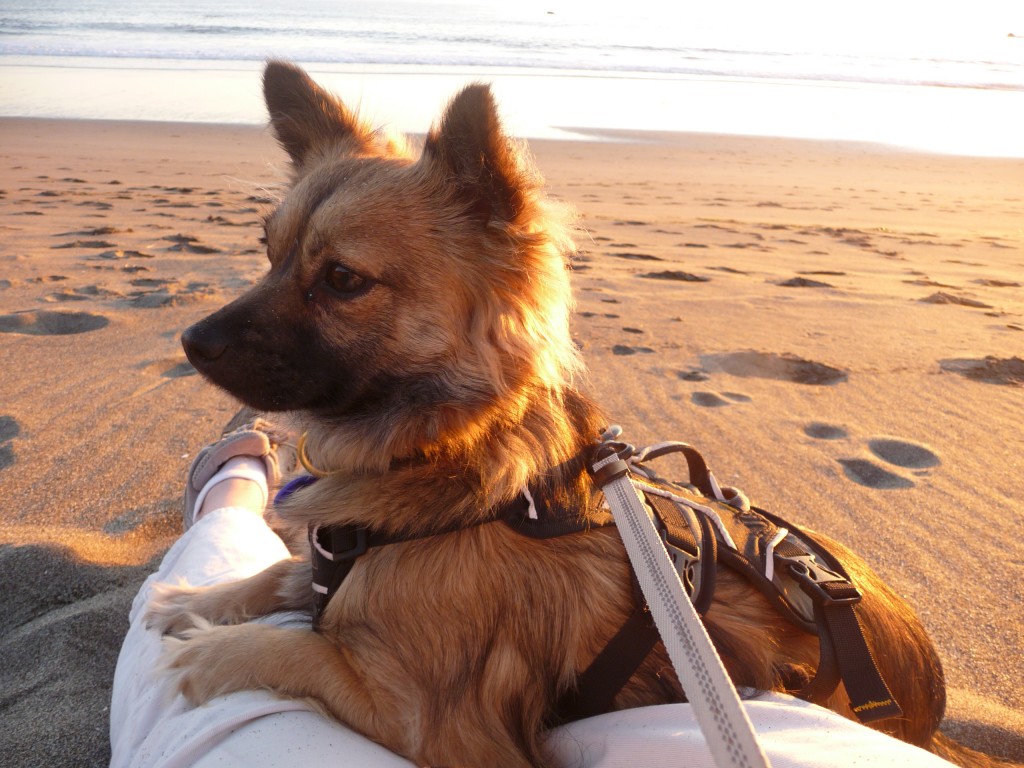 MB Happy stays on his Mama's lap just in case the big, scary seal comes over to try and eat him.
Here the seal decides to go back to the top of the beach for a nap.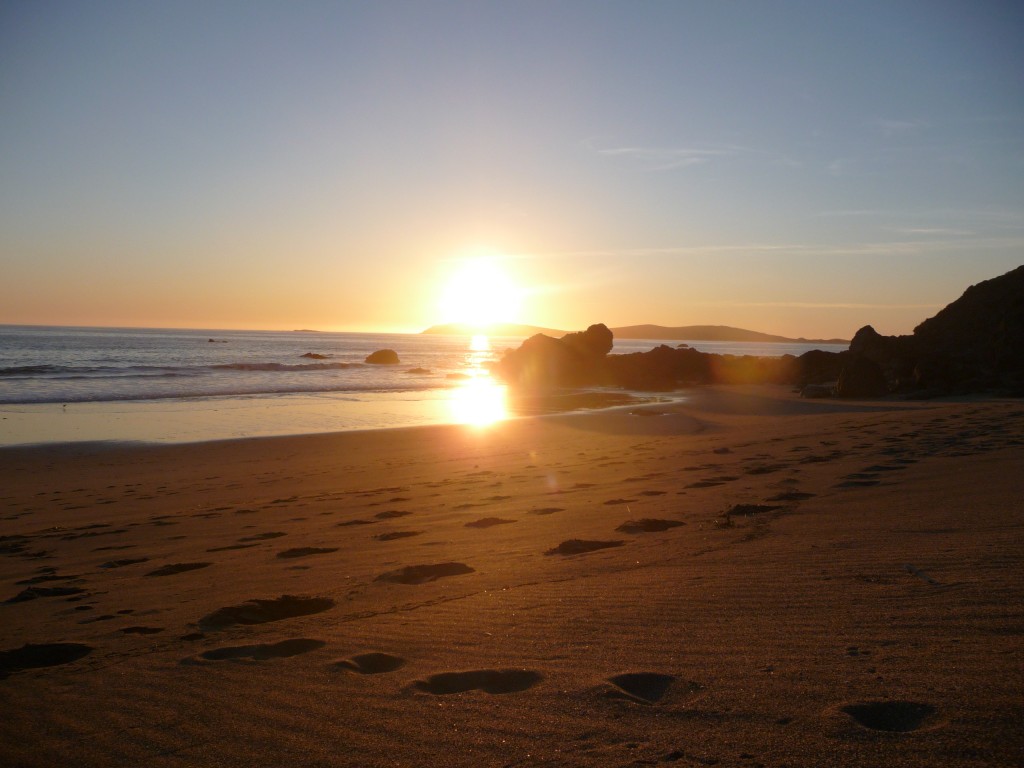 Sunset 🙂