Tripawds is a user-supported community. Thank you for your support!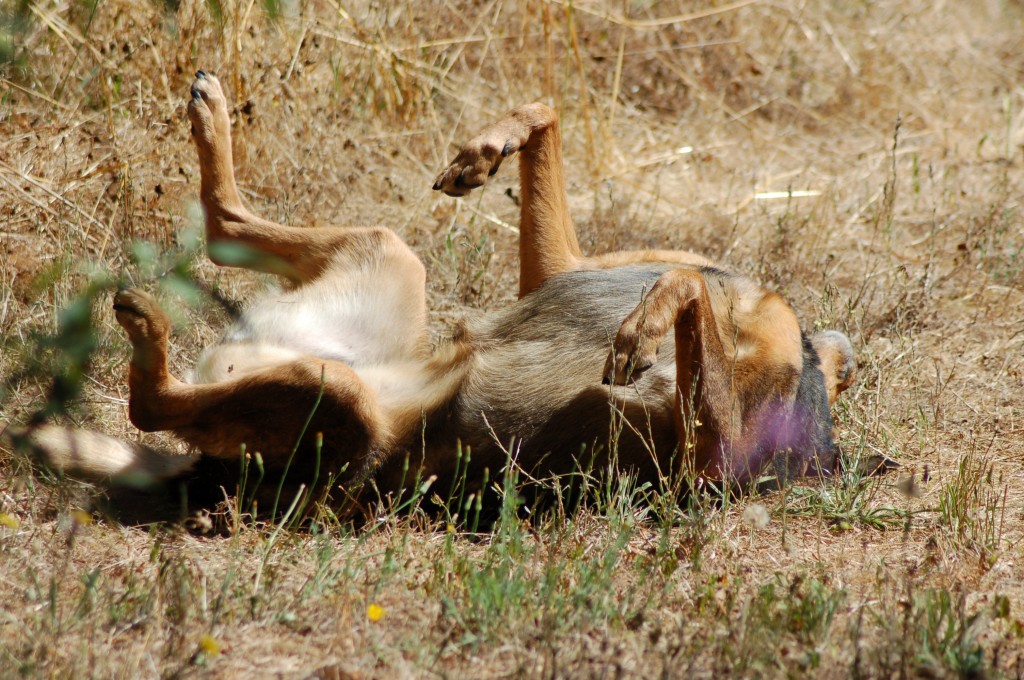 Photo: Watch ~ I'll be doing this with 3 legs very soon!
This is what I posted on the Tripawd discussion forum:
"We just got 'that' phone call from the surgeon about the pathology report. Unfortunatley our Lylee does have osteosarcoma and it is a highly aggressive one :((
We are still assimilating the news and so are deep shock. We were really hoping for no cancer as the previous tests were so inconclusive.
It was good we amputated sooner rather than later.
Ugh – why does cancer exist at all!!!!!!"
So now we enter the path of cancer treatment. We were hoping for the "box" from our decision making process to be "Surgery; No cancer". It is all so yucky!!! Ron & I have already experienced our own brush with cancer diagnosis's.  So this, unfortunately, isn't too unfamiliar.
Chemotherapy is the next allopathic line of defense for osteosarcoma. Apparently 80-90% of these cancers have already metastasized, usually to the lungs in the form of micro-metastasis. Her lung x-ray in May looked clear but we will do a follow up
We will go see the oncologist at the specialty hospital where Lylee had her leg removed. And we also go up to UC Davis Teaching hospital, they have a number of clinical trials going on plus it  is one of the top places to go to for all things medical for our furkids.
We will also use other healing modalities with her. There are many other ways to heal that are not so invasive. So we do have lots of options.
Keep sending love, prayers and healing thoughts coming this way.