Tripawds is a user-supported community. Thank you for your support!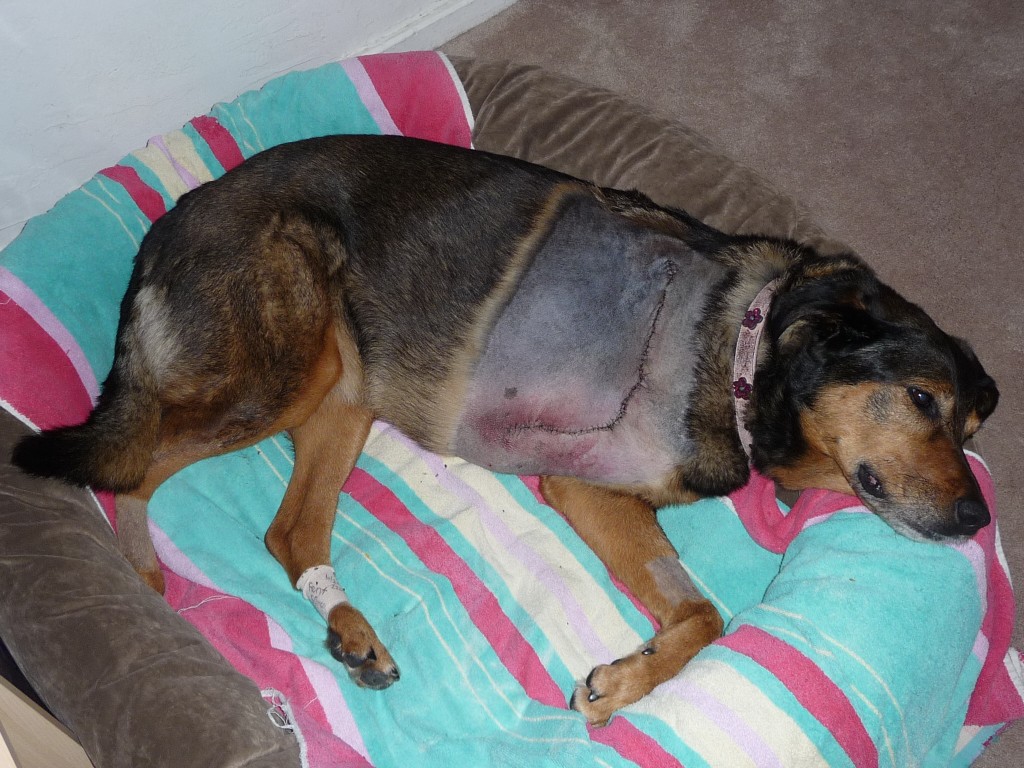 Photo: Our Lylee Girl first night  home from surgery
She made it!!!
Way to go Lylee!! She is the BEST! What a girl!
The photo was just taken a few hours ago, back from the hospital. She is resting comfortably and so happy to back home. She  has a fentanyl patch (you can see on her back leg) which will deliver narcotic pain meds transdermally for about 3-4 days. Plus tramadol pain med orally as needed and antibiotics.
It has been a bit of an adventure and I'll share her hospital stay later. But most importantly the surgeon was very happy with her operation and recovery. The surgeon did take extra muscle and tissue around the humerus so to get wider margins if the biopsy comes back positive. So the incision is a bit longer.
She is a great hoppaw (hopper:) and seems quite confident moving around.
Now she just wants to sleep and relax. She is soooooo happy to be home!
Please keep sending her love and healing wishes and good thoughts for a great pathology report.