Tripawds is a user-supported community. Thank you for your support!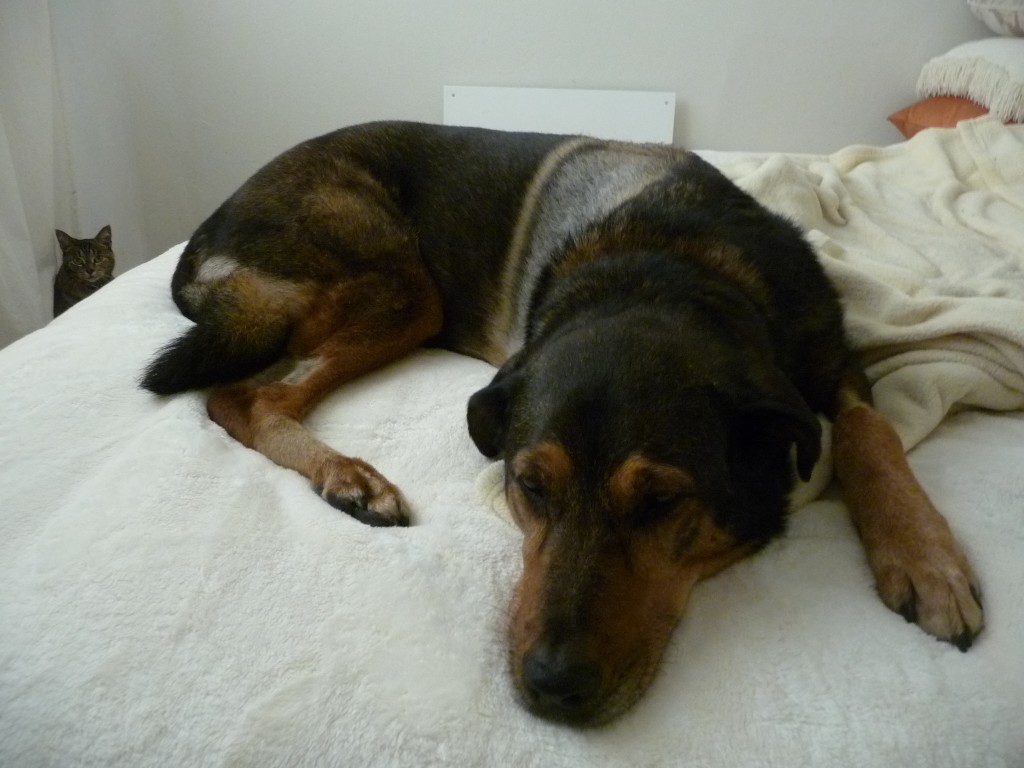 Photo: I'm on the bed having a nap and, yes, that is Princess Arabella Monkeycat is in the corner.
Well, Actually it's my Mum that's the Newbie! I'm fine – what's the worry. So what that I get a bit out of breath on walks. I'm still me and life if great 🙂
Mum's like, oh, why is she looking like that? Well I'm just sniffing the ground on a walk and we tripawds need to position ourselves with our legs in a certain way so we can get down close to the ground. So, no, I'm not just about to collapse just sniffin'!! My poor Mum, she's ready to catch me at any moment.
Well, it was true I did fall a while ago, but it wasn't my fault! It was the resident monkeybutt!! Happy Harry the Squirt! He is a squirt, all 13 lbs of him and he ran underneath me and ouch he tripped me up. Monkeybutts are pain in, yep, you got it, the butt, big time! Now my Mum is super careful with 'monkeybutt squirto'. She blamed herself and was very sad. She cried even thou' she tried to hide it from me. But I told her it was okay and not her fault. Even so she still blames herself. Ah, skin pawrents – what to do!
Anyway, Life is good and I'm getting very yummy food and treats and went to the toy store today and chose my own toy. It was a fun time! I was smiling a lot 🙂 And we're going to the beach again tomorrow – yippee!
Wags and kisses to you all,
Lylee Girl
xoxoxo