Tripawds is a user-supported community. Thank you for your support!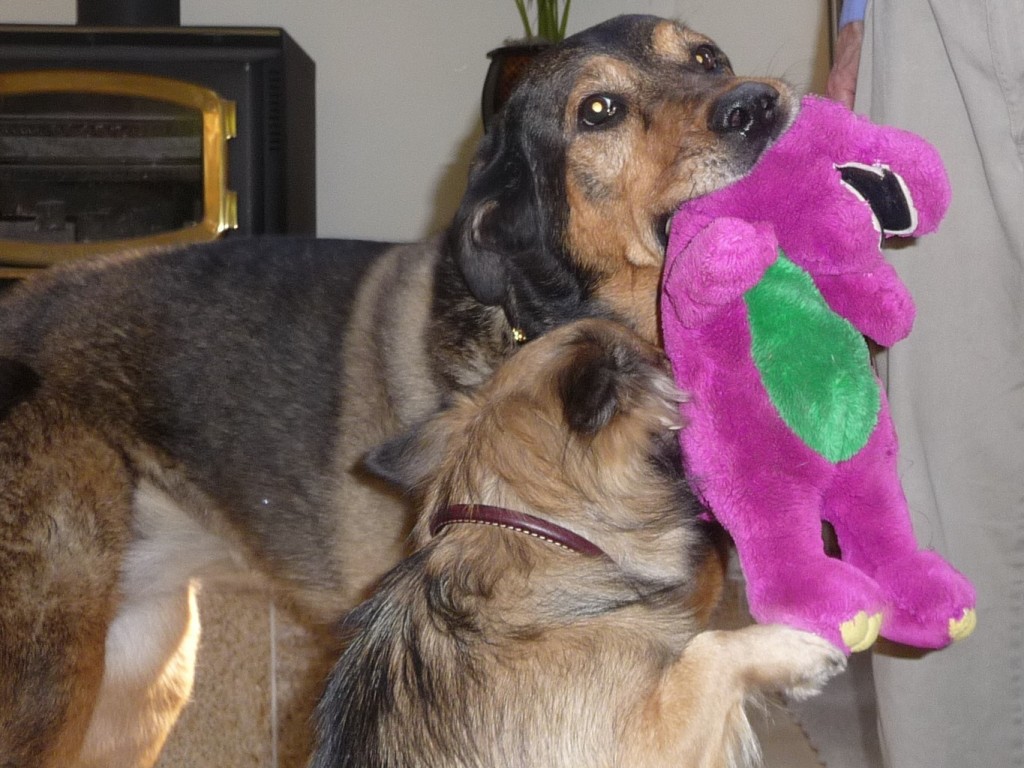 …….with us in California, that is. Lylee and Monkeybutt Squirt enjoyed a little tussle with him…..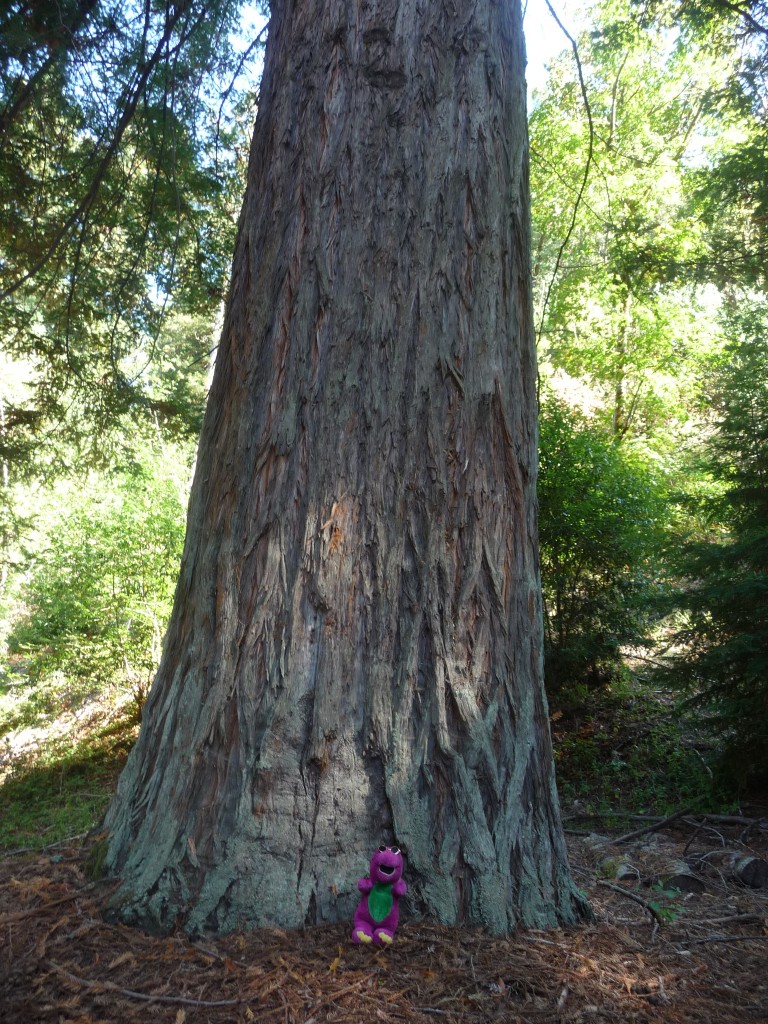 then Barney wanted to visit the redwoods…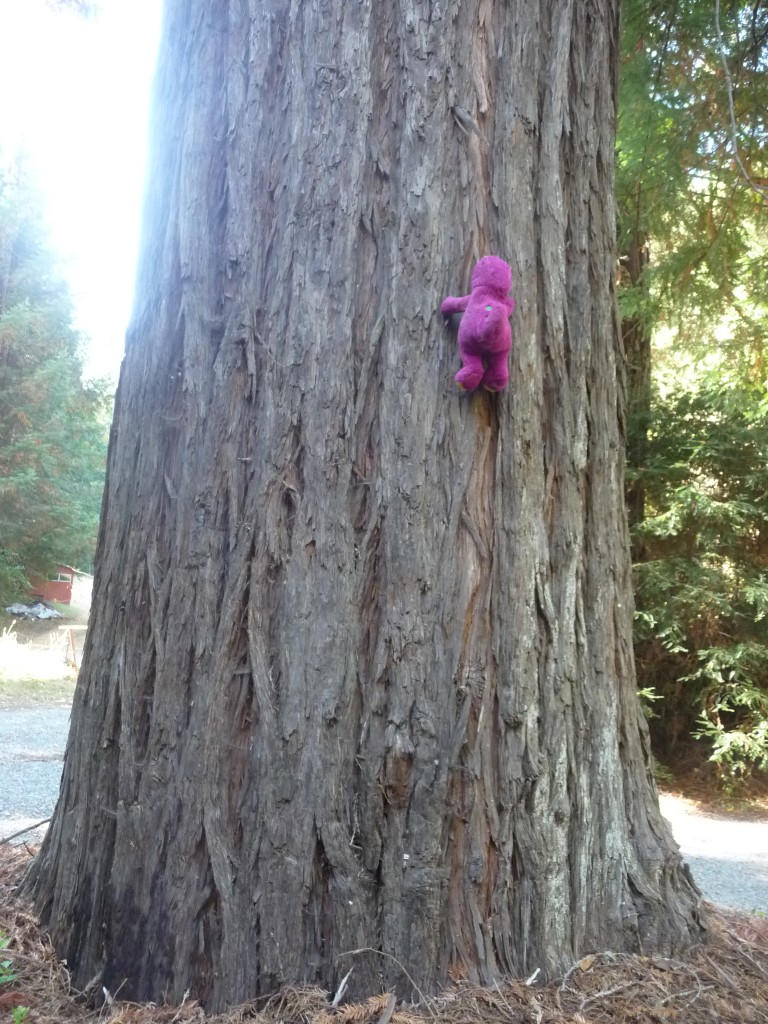 and before we knew it the silly little dino was climbing up…..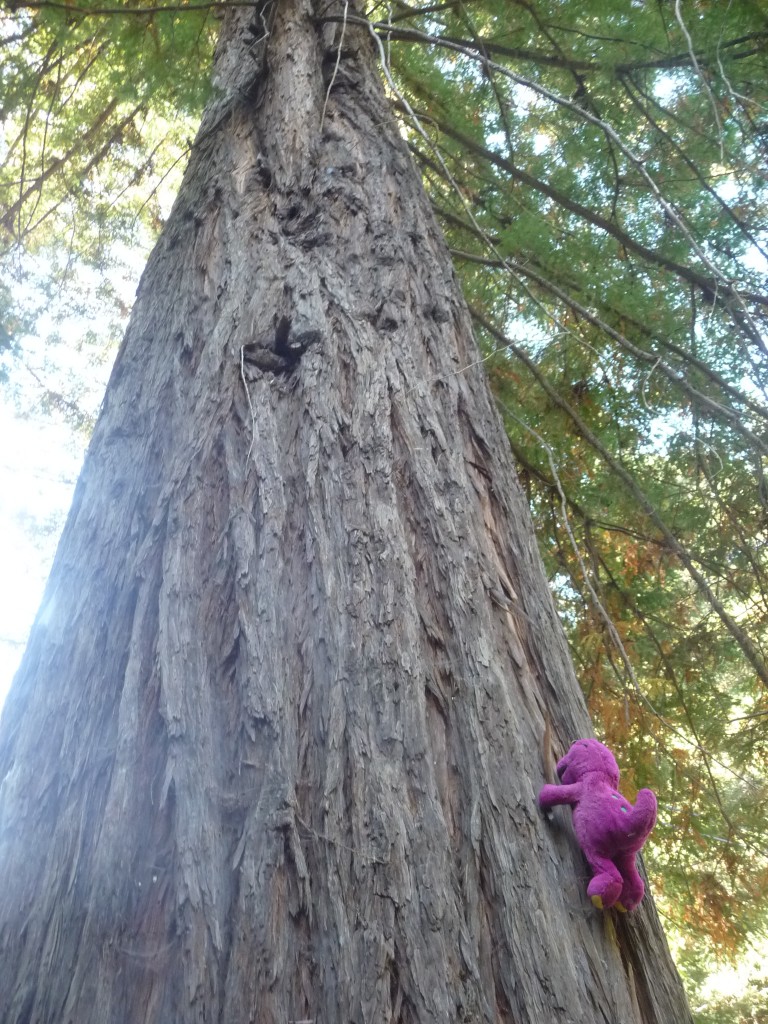 and higher & higher he went……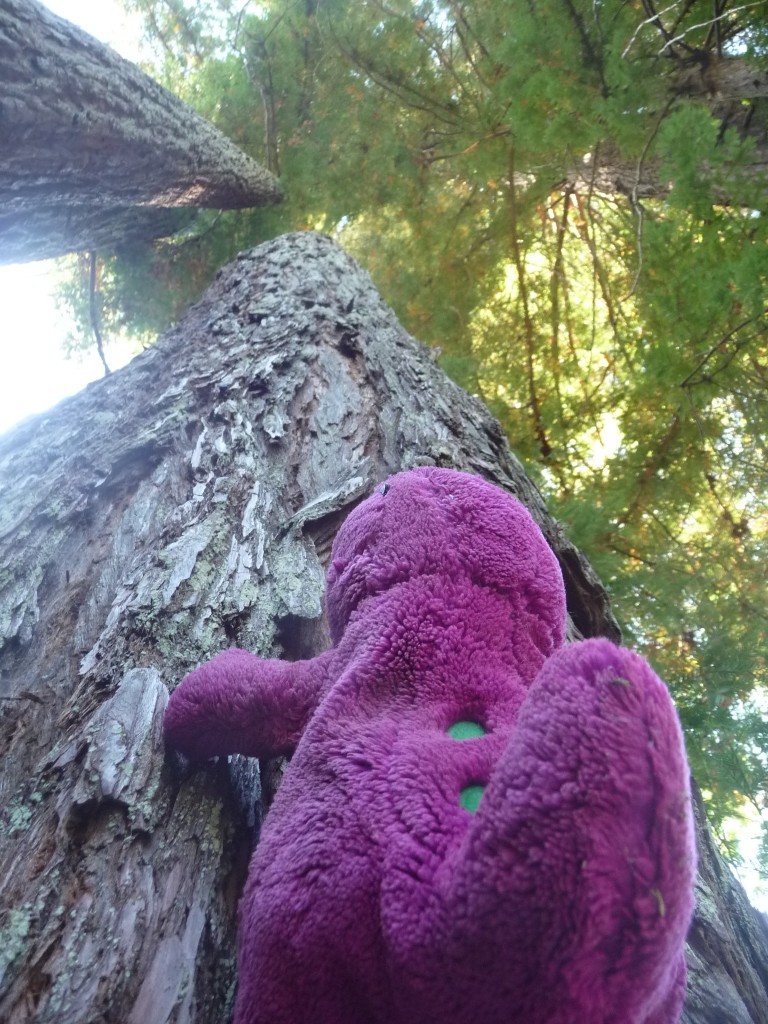 didn't he realize just how tall these trees are?! This was crazy! We were imagining our next blog post title as "Killbarney Tour is over – Barney is stuck in a redwood tree and wont come down"….. but we have rescue on the way……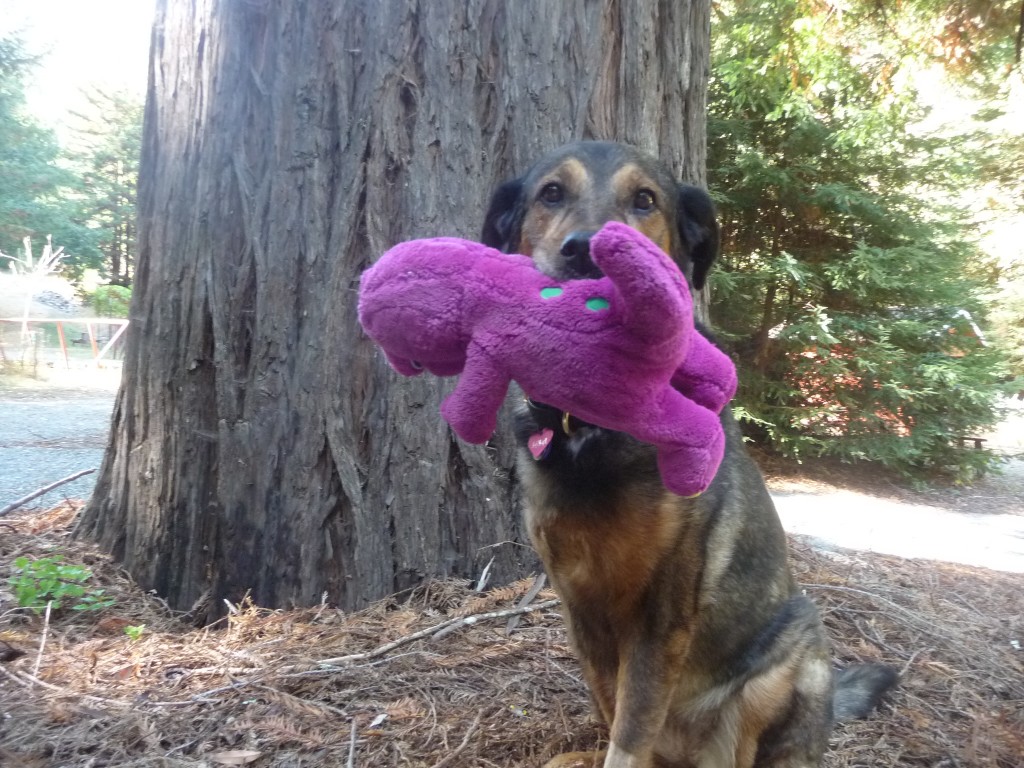 Yay! It takes a Tripawd Warrior Princess to bring that little purple guy down to earth….
….ain't she cute!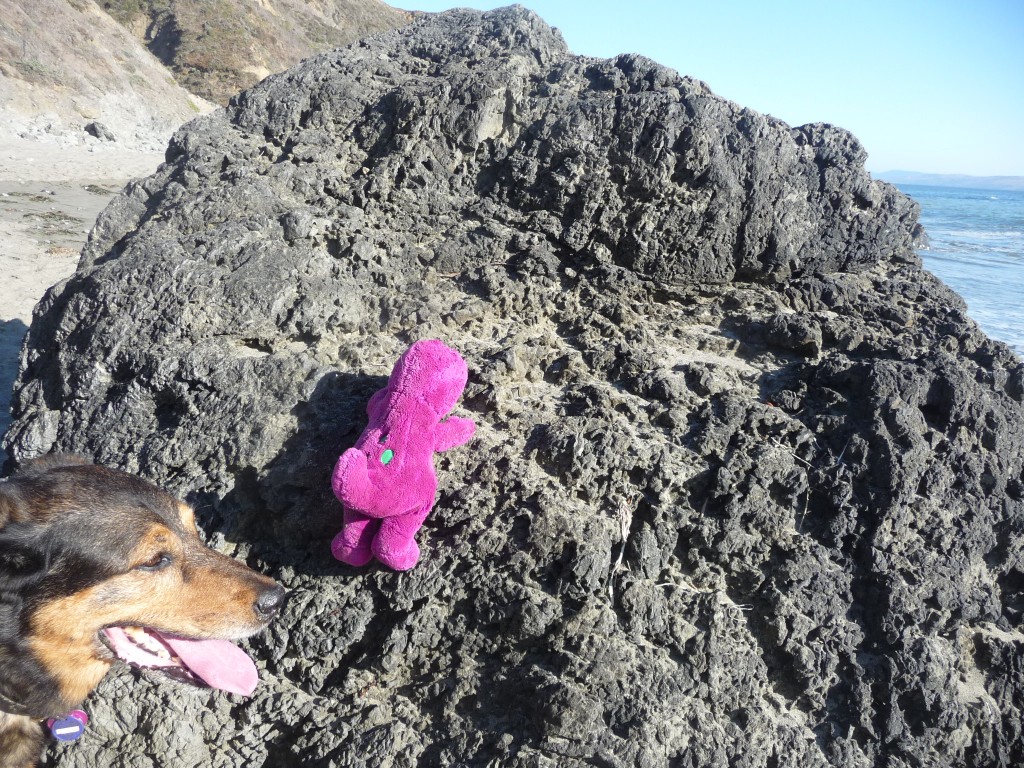 But we did have some clues as to this peculiar behaviour…there was this……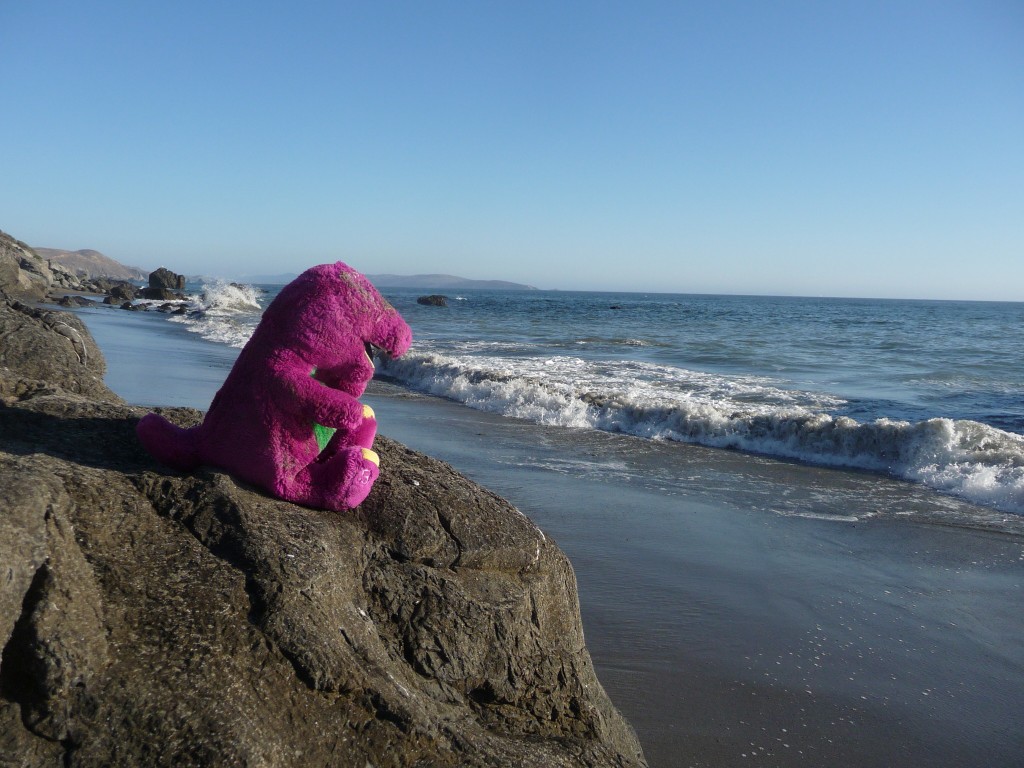 and this….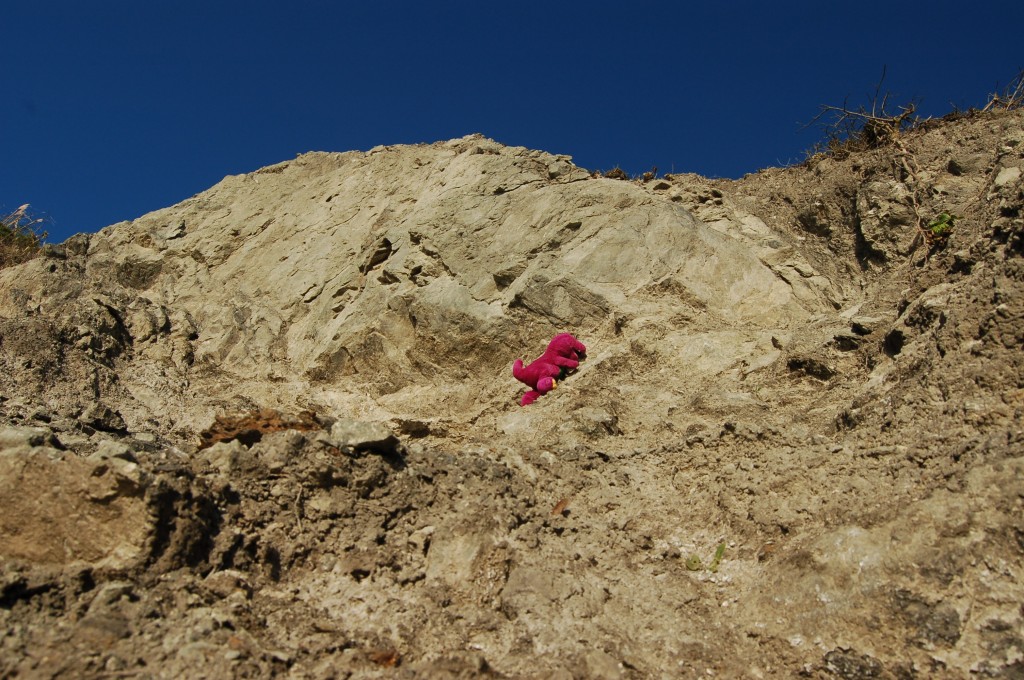 and this….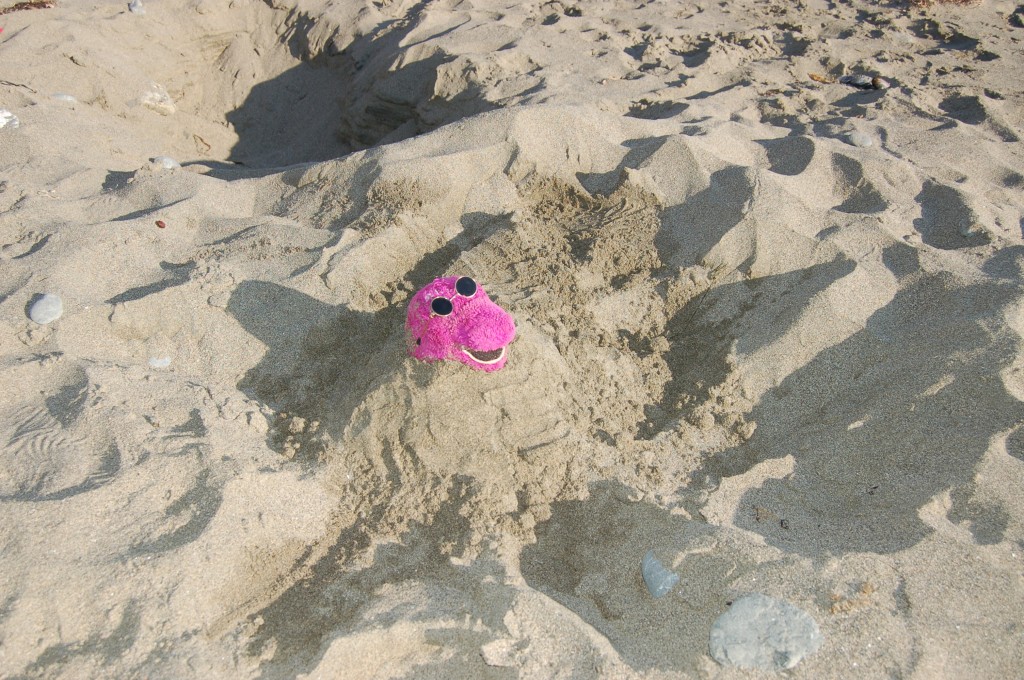 and when he wasn't trying to go up, he was going down……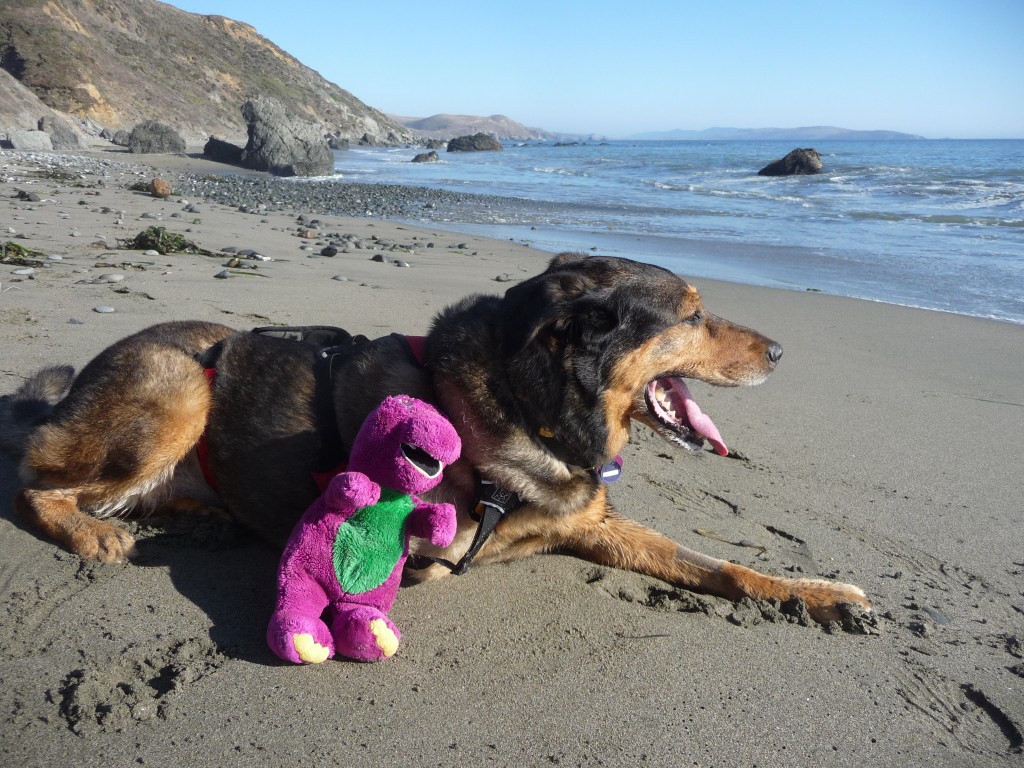 but all in all I think everything worked out nicely for him…….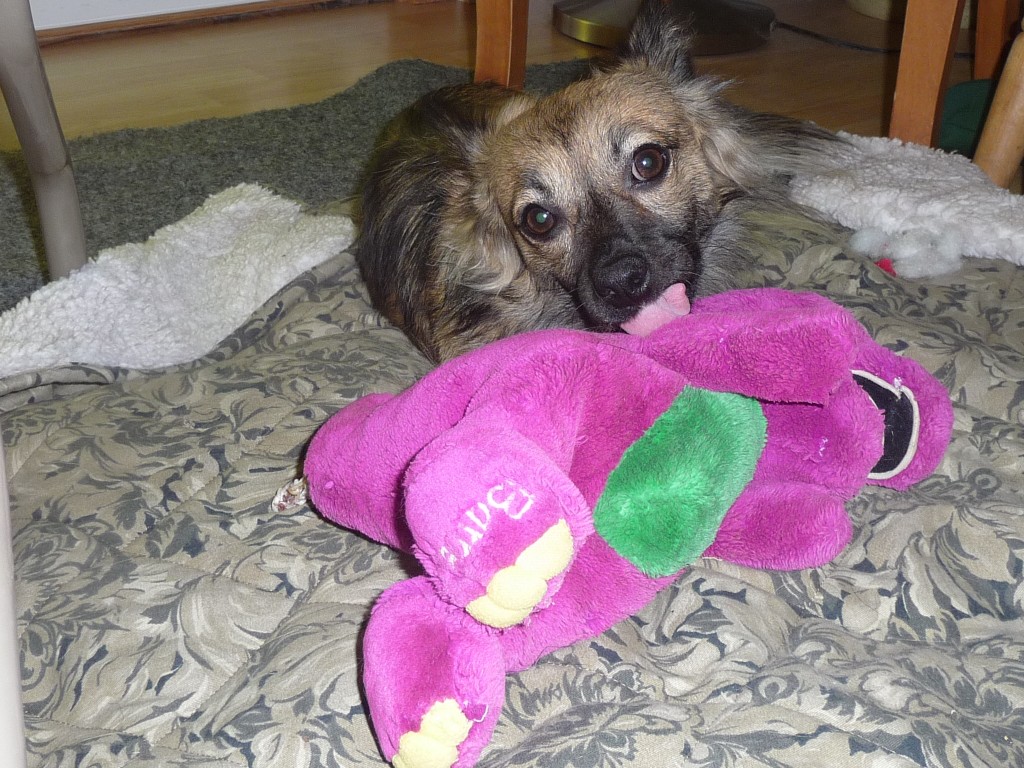 Monkeybutt Squirt though stinky tasted good……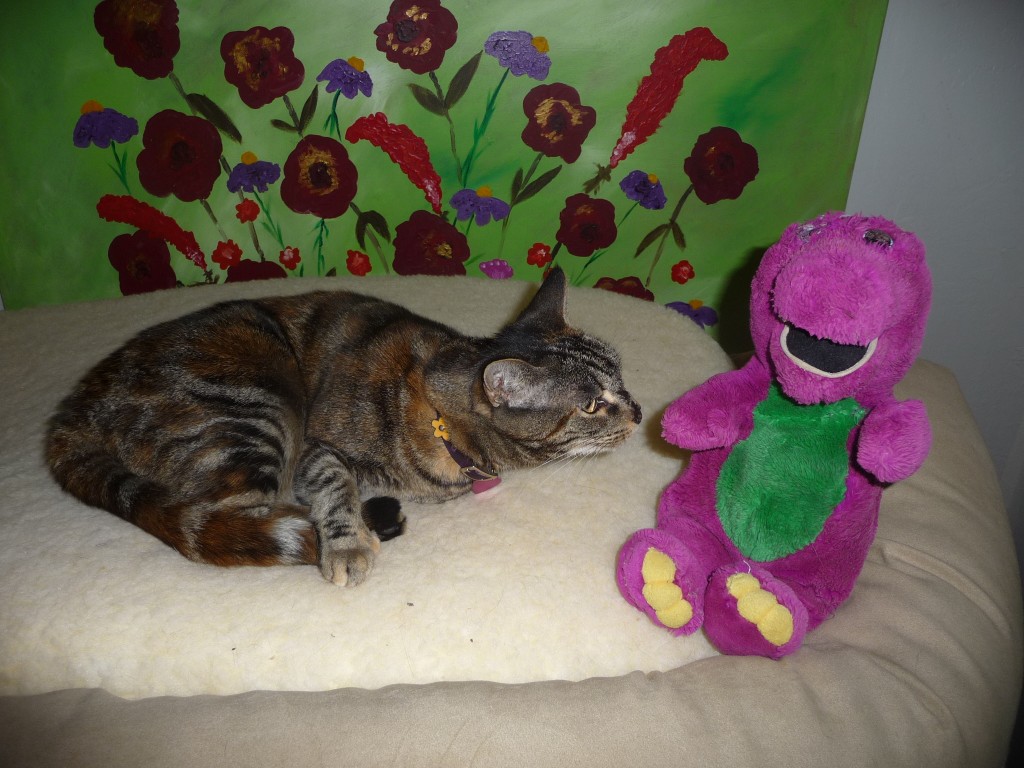 and Monkeycat Princess Arabella thought that stinky smelled, well, stinky……..
and Monkeycat Wildman was like, "Yo, dude – take a nap"…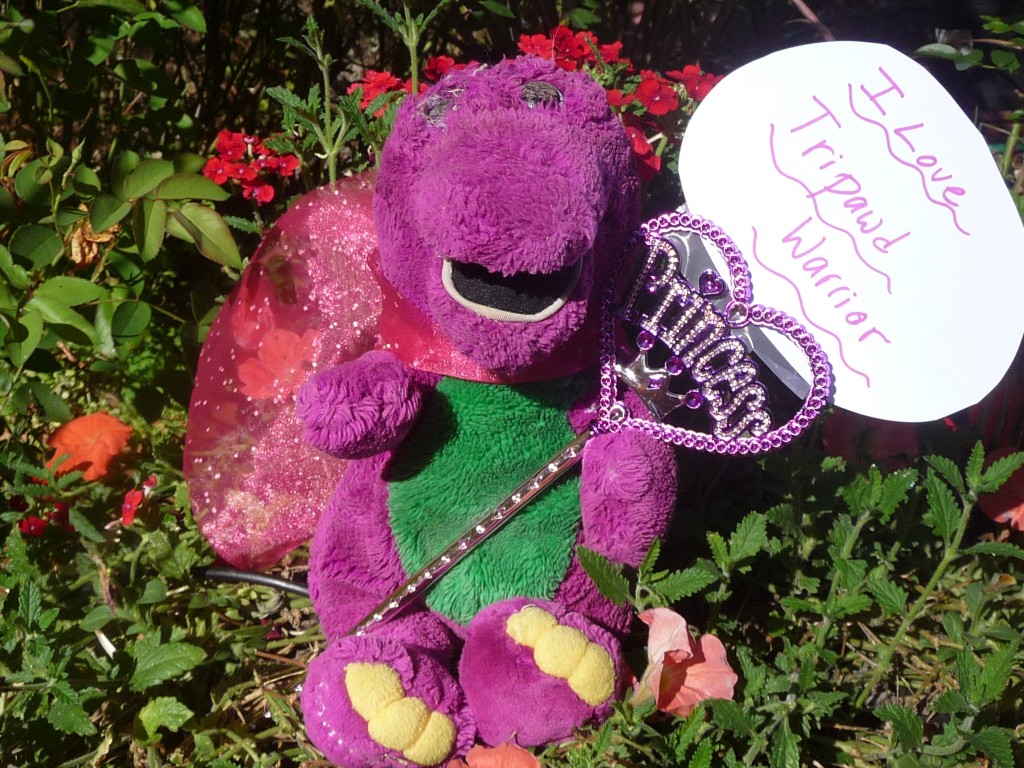 and last but definitely not least, Barney swore allegiance to all Tripawd Warrior Princesses! It's true! Only a small amount of coercion was used – withholding chocolate might have been part of it……
(No! Not the chocolate!)