Tripawds is a user-supported community. Thank you for your support!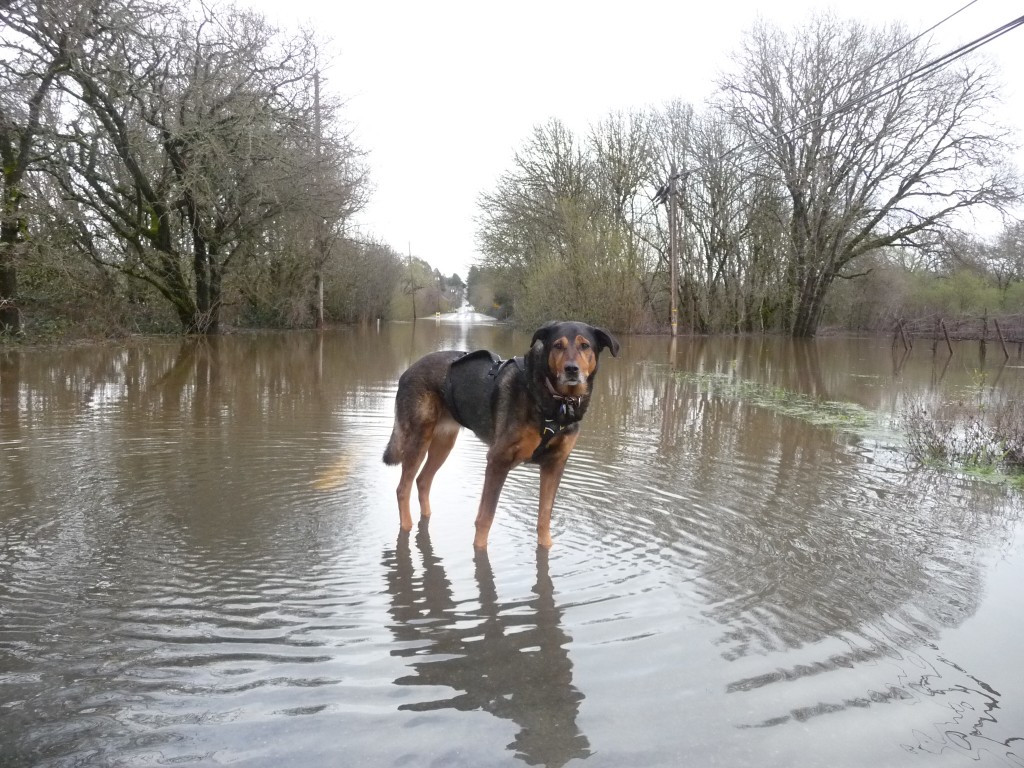 e
Photo: Lylee says "Yep – road's flooded, need to go another way around" (ie sometimes you have to take a route that you really don't want to but you don't have a choice)
This is what I posted today on the Tripawds discussion forum:
Bone biopsy results are in. This what they say:
Short version:
"Microscopic Findings: myelofibrosis and fragments of atypical spindle cells, suspect underlying sarcoma.
Prognosis: probably guarded"
(Long version coming)
Well, kinda like, maybe, kinda, sorta. Hello, does she have cancer or not?! Seems like everything is pointing in that direction.
We had a good discussion with the surgeon and pretty much decided removing her leg is the safest and most humane thing to do. (She is continuing to experience bad pain in her leg even with all the pain meds and fentanyl patch).
To absolutely get a confirmed diagnosis the next test would be an open biopsy which is very invasive. And even if it wasn't cancer something is causing really bad pain in the leg and could we ever heal it?
We talked about going up to UC Davis but as our surgeon said they would probably want more info and suggest an open biopsy as the next step, or just amputation.
We put sooo much time, energy and $ (about 6k) trying to save her leg last year. Now we get to take it off! Okay, it's fine  – just get our girlie outta pain!!
So Monday the 20th is the date we set for amputation. It's taking a while to sink in.
Keep the love flowing