Tripawds is a user-supported community. Thank you for your support!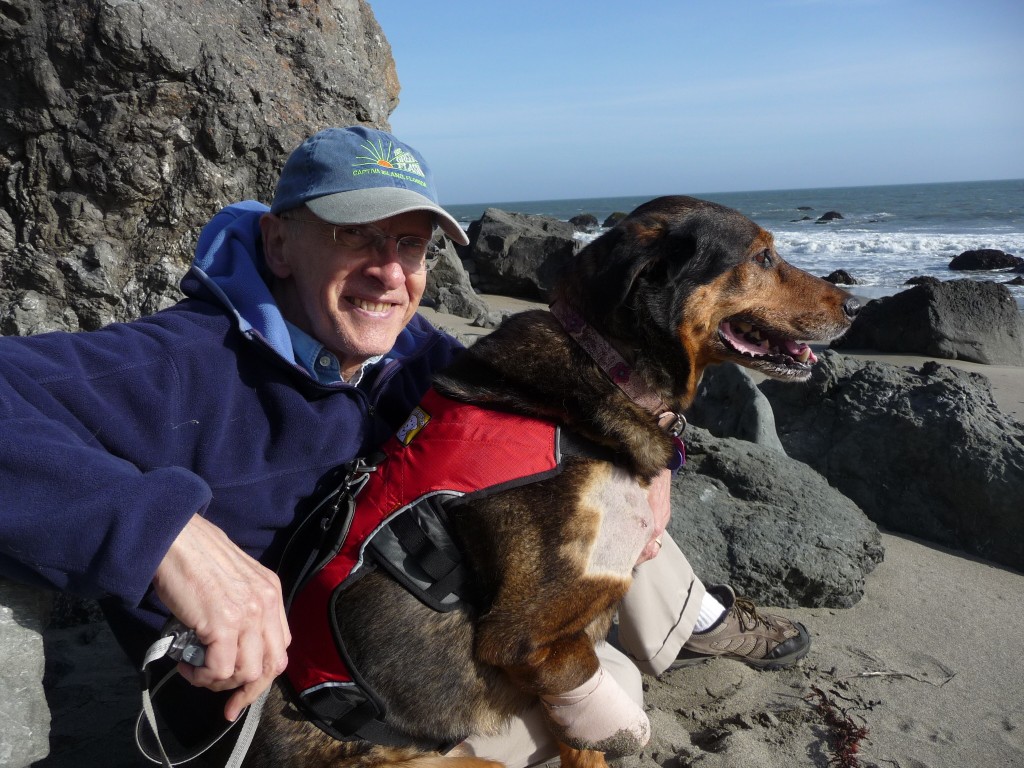 Photo: Lylee and her Dad on the beach
We had a great short visit to the beach – a special treat for Lylee Girl. The weather was perfect and the wind was not too bad. The locals call Bodega Bay, Blowdega Bay, as the wind can be so strong at times.
We tied her leg up, like she had it last year when she broke it, so she couldn't put weight on it. One for pain and also 'cos she had the bone biopsy recently. She did great hopping. She is a star girl 🙂
We are struggling with the decision to remove her leg on Monday. If it was certain she had cancer it would be an easy choice to do so but we don't really know. What to do? Ahh!
Send love our way please.
Will let you know how it goes.
xoxo