Tripawds is a user-supported community. Thank you for your support!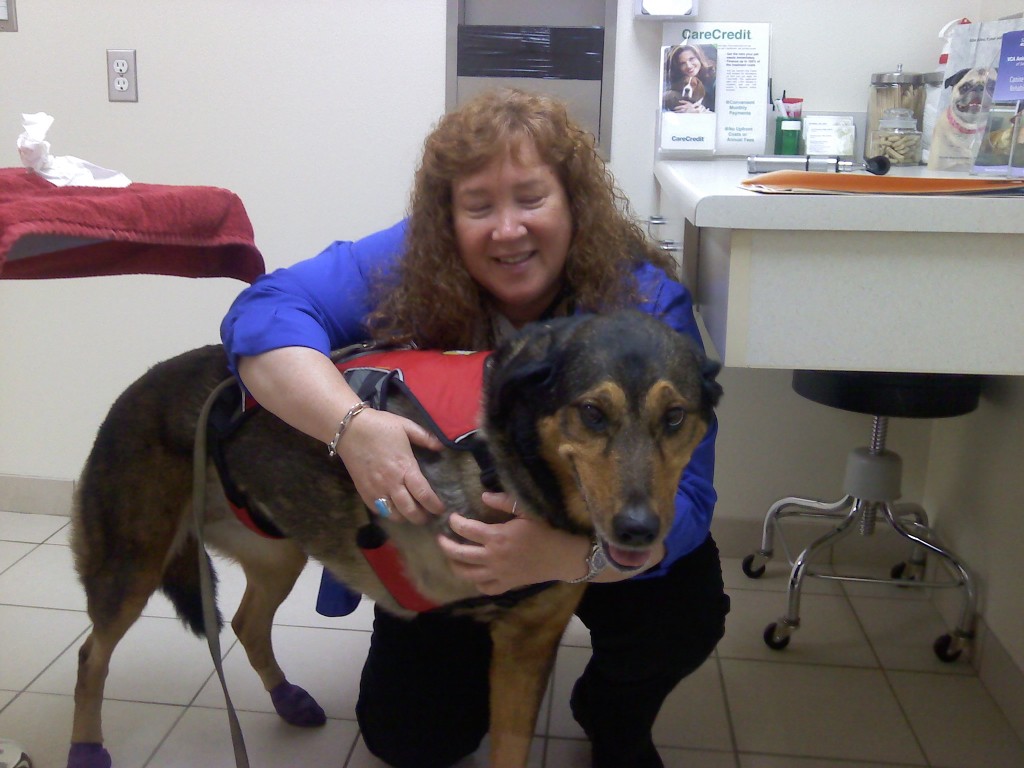 Photo: Lylee with her awesome surgeon Auntie Lisa (Alexander)
Abby's Mom came up with this great title for us Tripawd girls – "Tripawd Warrior Princess".  And it's true! We are incredible super powered girls that amaze our family and friends with out love, spirit and tenacity. We even have special pink capes to fly with!
I'm happy to say that I'm half way through my chemotherapy. This next time they will do lung x-rays to check that everything is well. Then if so they will continue with the next three treatments. I do have rather low energy for a week or so after the treatment but then I feel all better again and life is good!
In fact life is so good I've put a little more weight on from my Mum giving me all my favourite treats and extra good food plus she started do home cooking for me. Now I really know that she really must love me as cooking is definitely not her thing to do, but I say bring on the beef stew! Yum!!
She's not too worried by the extra weight gain as it's easy for me to keep my athletic form. And hopping does give me a good workout 😉
Really looking forward to the next NorCal Tripawd Pawty! Only a few days to go now – Woo Hoo!!
Keep on waggin' and lovin'
Lylee Girl
xoxoxo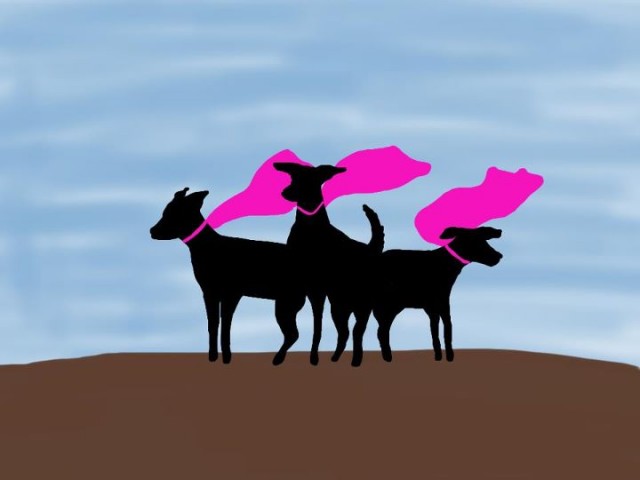 Tripawd Girl Power Forever!!!
(Thanks Abby's Mom for a great picture!!!)